First Title II Uranium Facility Accepted by US DOE for Long-term Operation and Maintenance.
The Bluewater Uranium Mill was the second-largest Title II uranium processing facility in the Western Hemisphere and the first post-closure site to be accepted by the US Department of Energy for long term operation and maintenance. The plant, owners and operated by Anaconda Minerals discontinued operations in 1979.
Today, the Bluewater, New Mexico, Disposal Site is managed by the U.S. Department of Energy Office of Legacy Management under Title II of the Uranium Mill Tailings Radiation Control Act of 1978.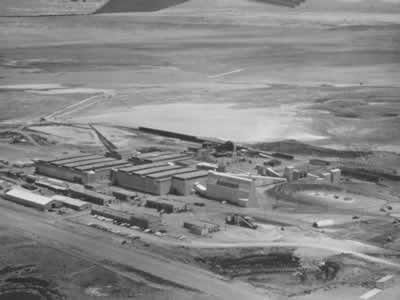 Primary Technical Contractor, Remedial Design, and Regulatory Support
ARCO began decommissioning the mill in 1989 and began site reclamation in 1991. By 1995, all mill tailings, contaminated soils, demolished mill structures, and contaminated vicinity property materials were encapsulated in on-site disposal areas. These areas are the main tailings disposal cell, the carbonate tailings disposal cell, an asbestos disposal area, a disposal area that also contains a polychlorinated biphenyl (PCB) disposal cell, and two small former dumps. More than 90 percent of the total tailings material is encapsulated in the main tailings disposal cell.

https://www.lm.doe.gov/bluewater/
Anderson was retained as the primary contractor for the project to provide the technical support, remedial design and regulatory submittal support for the decommissioning, demolition and final remediation of the facility. As such, Anderson's responsibilities included the following:
Project Management
Obtaining agency approval
Preparation of construction documents
Preparing cost estimates
Bid and contractor evaluation
Construction management and oversight
Contractor coordination
Project scheduling
Project Work
Environmental and radiological characterization of the site
Preparing site conceptual models
Creating a facility inventory
Disposing of hazardous and special waste
Preparing remedial designs and associated work plans
Obtaining approval for decommissioning work plans from the US Nuclear Regulatory Commission and various other government agencies
Removing of asbestos-containing materials
Demolition of process buildings
Consolidation of evaporation pond residues into the main tailings impoundment
Excavation and vacuum extraction of windblown materials
Installation of radon cover cap
Quarrying and screening of erosion protection rock
Placement of rip rap rock and revegetation of the entire site with native grasses and shrubs
Work also included hydrology studies, earthwork designs, soil settlement evaluation, and radon barrier design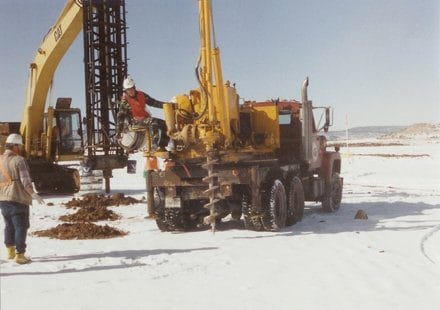 Resources – Go Deeper