Site History
The F-33 Mine is an underground uranium mine that operated from 1954 to 1959. The mine is in the Grants Uranium District in Cibola County, New Mexico. The primary commodity extracted was uranium with vanadium, fluorine, and barium as secondary products. The mine is located on private land and was operated by the Anaconda Company. At the time of characterization, the remaining evidence of the five-year production run included waste rock dumps, vertical vent raises, open adits, and miscellaneous debris from frames and buildings used during the mining activity.
Site Characterization, Closure Plan, Construction Management
Atlantic Richfield Company hired Anderson Engineering, our primary roles and responsibilities were:
Chemical and radiation site characterization
Reclamation design for remediation of remaining hazards
Preparation of the Mine Closure Plan
Working with agencies for approval of the Closure Plan
Project and construction management of the closure implementation
Quality control of closure construction (geotechnical and radiation compliance)
Preparation of final closure report for state submittal
The F-33 Uranium Mine Closure received the Excellence in Mine Reclamation Award for the New Mexico Mining and Mineral Division for Outstanding Mine Reclamation.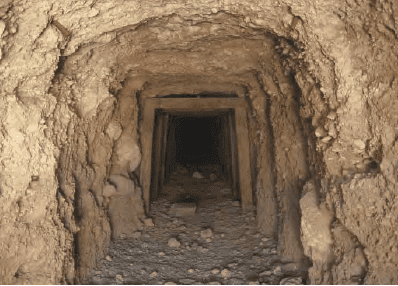 Resources – Go Deeper